So these are some of my best friends. She is working as a coiffeuse and he is a piercer so i do some photos for them here and there :)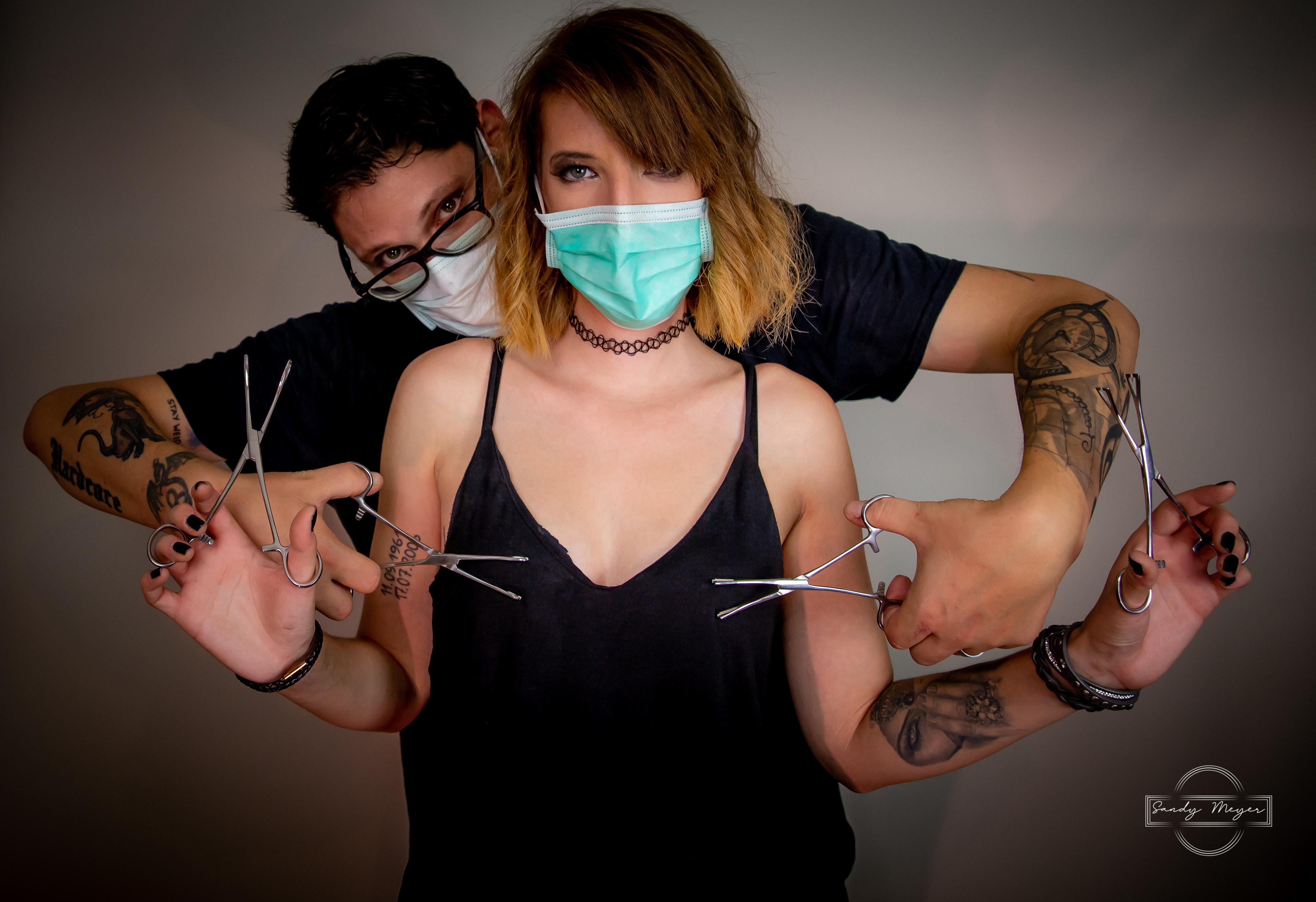 Please view in full screen.
Since this shooting is some time ago I would do some things diffrent regarding lights and shadows. Also I used a little red in the spotlights, which I`m not shure works for the shot...
What do you think?
Thanks for checking :)
Please follow so you won`t miss another post